Completed Shelf: Recently Added
ermi711
Recent Activity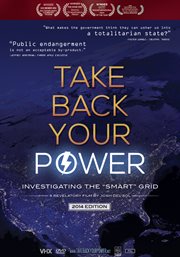 Utilities around the world are racing to install smart utility meters, which are emerging as anything but smart. Josh del Sol's award-winning feature documentary TAKE BACK YOUR POWER uncovers shocking evidence of in-home privacy invasions,...
"Very easy to read and understand. Richards is excellent at analyzing complex problems and communicating them in simple terms. A rare talent. Unfortunately, he is so persuasive he could sell ice to an eskimo. Beware that not all his conclusions..."
Permalink
"What's missing from the Author Notes on Rickards is that he was with that hedge fund which almost brought down the world's economy back in the 1990s, and had to be bailed out [think it was called LTCM ???]. Rickards created a $1 billion plus Cred..."
Permalink